Whimsical Wanderings will be shutting down on January 1, 2018.
Please check this thread for further information.
Mini Jaq's Art
Posted 03-03-2017, 04:45 PM by
jaqtkd
Visited my parents today and they dug out these two drawings from when I was 7 & 8.  I'm wondering whether to have a go at one of these for the Art Challenge 16: Blast from the Past. Really, REALLY in the past in this case!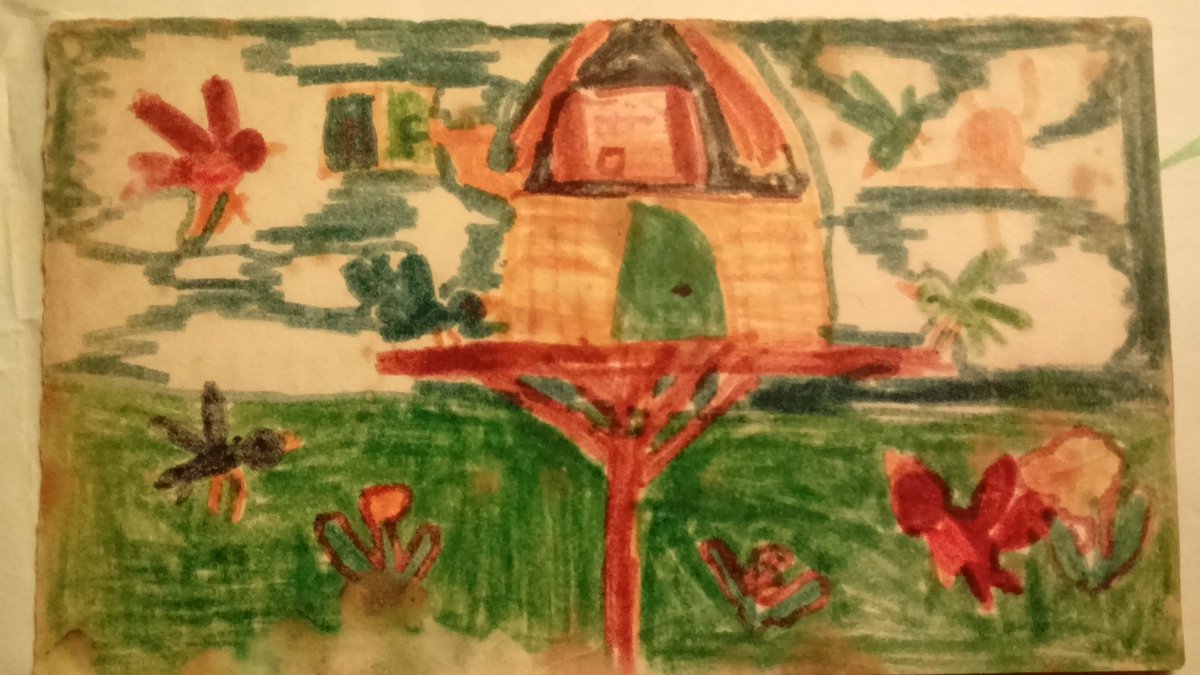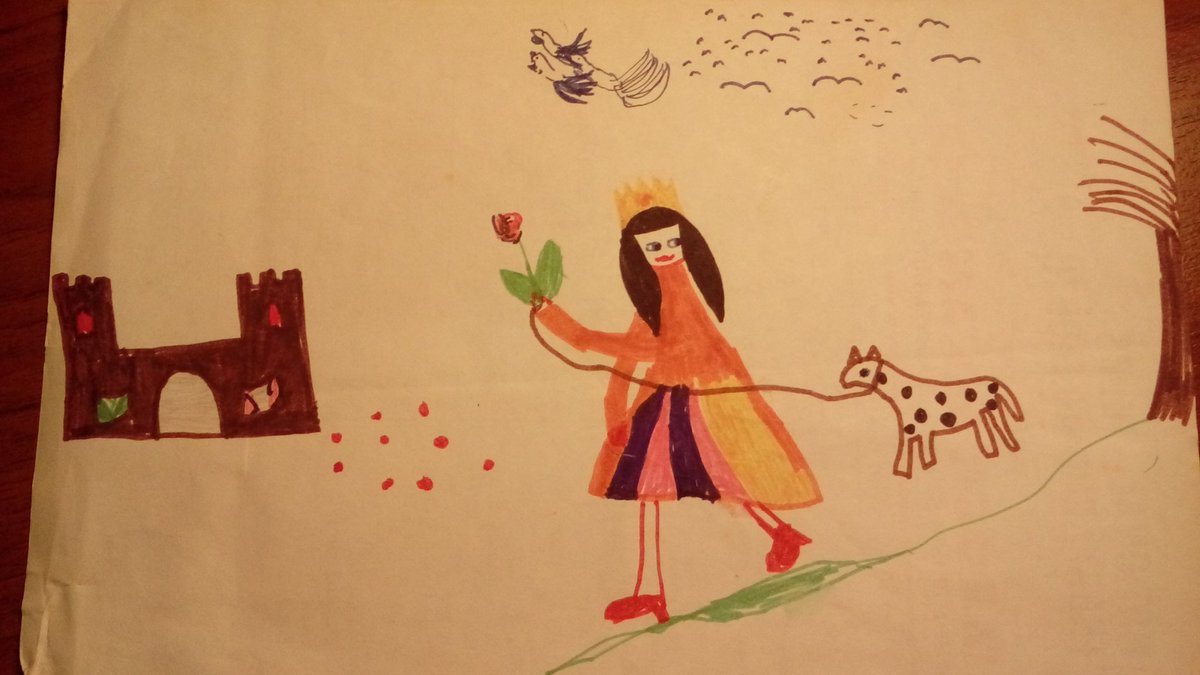 Tagged with jaq-draws, jaq-chats

3 Comments
Comments
Posted 03-04-2017, 03:22 AM by
Matthew72
Oh dear, parents and their habit to dig up old treasures, hey? But these are cute. It would indeed be a big timeleap to use these for the challenge since your special birthday is coming up and all.
Posted 03-04-2017, 11:39 AM by
crshore
Aw, I love this!! It's so much fun to see what you did as a child.
Posted 03-09-2017, 02:54 PM by
summerartist
Very sweet! There are artists that redo their childhood drawings: link  You have such lovely subject matter. I did drawings of skeletons, turtles, and dragons at that age.