Hello!! If you understand the reference to the great white north then you're likely to know the characters Bob and Doug McKenzie..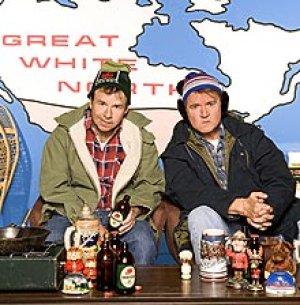 My username is Legendary but you can call me LD.  (A leftover nickname from my time on TvLine's old forums and went by the name legendary-dreamer.)  I am a Canadian, live in the Province of Ontario, and often find myself falling deep into a lot of fandoms.  Right now the main ones capturing my focus are Star Wars, Game of Thrones, The Musketeers, Sherlock, and Arrow.
I have written a few one-shots for several different fandoms (The Musketeers and Merlin being two of the main ones at the moment.)  Currently, my writing has hit a quiet period because of work and real life.  But I am hoping to find the push I need to get back into it and see which fandom provides the inspiration.  
Hope to see you guys around on the forum and in chat.